Robert E. Zucker is an author, an internet and newspaper publisher, and a former journalism instructor.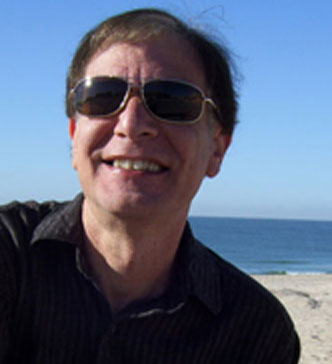 Robert Edward Zucker published the Youth Alternatives, Youth Awareness Press, Tucson Teen, Magazine and Entertainment Magazine tabloid newspapers from 1978 through 1994. Since 1995, Robert publishes online at EMOL.org (Entertainment Magazine On Line). Read the story behind the publishing.
Robert taught print and internet publishing courses for over a dozen years at the University of Arizona Department of Journalism in Tucson (now the School of Journalism). He also taught at Pima Community College Journalism Department and was the advisor for the student newspaper, the Aztec Press. At both the UA and PCC, Bob launched the department's web sites in the mid1990s and maintained the department Apple computer labs.
Robert has been the president and CEO of BZB Publishing, LLC. since 2006 when BZB Publishing acquired the newspaper titles and web site properties.
As an author, Robert has been compiling history of the local area and has published several books through BZB that are available on Amazon. Visit Robert Zucker's Author's Page.
---
Robert E. Zucker
P.O. Box 91317
Tucson, Arizona USA 85752


[email protected]
---
Recent Author Events:
Published Books:
These books are available in print and in Kindle electronic format. Read chapters from these books, download free PDF samples from the book and purchase online through Amazon.com. To order directly from Robert, call 520-623-3733, use your MasterCard, VISA, Discovery or AM Express card.
Treasures of the Santa Catalinas
Discover the lost legends and history of the Catalina Mountains north of Tucson– the Iron Mine Mine, the Tucson Gold Rush of the 1880s, and many other stories from the past. Over 400 pages with over 1,000 footnotes for further reading. ISBN: 978-1-939050-00-7 (paperback and Kindle).
Entertaining Tucson Across the Decades
The Tucson entertainment music scene from the 1950s through the 1990s is covered in three-volumes with over 700 pages filled with interviews, newspaper articles and original photographs. Thousands of musicians listed. ISBN: 978-1939050069 (paperback and Kindle).
Kabbalah's Secret Circles
The history and legends of Jewish mysticism known as Kabbalah (Qabalah). Explanations of secretive myths and contents of several mystical books. Instructions are given to devise a homemade Kabbalah Wheel to spin the 231 Gates. ISBN: 978-193905014-4 (print and Kindle).
Traveling Show
A collection of poetry written during the early 1970s through 1980s about the many people who pass through ones life and how their traveling shows impact the people they meet. Autobiographical. ISBN: 978-1-939050-00-7 (electronic). ISBN: 978-1-939050-00-4 (print)
Twilight of Consciousness
Explore your dreams and awaken to the astral world with techniques that have induced Astral Projection and dream awareness experiences. ISBN: 978-1-939050-20-5 (paperback)
Buffalo Bill's Mining
ISBN: 978-1-939050-70-0 (sheet map, flat poster)
Managed Web Sites:
---
Books in Preparation for Print
Books Published for Others through BZB Publishing